Legendary soccer agent Mino Raiola, who was declared dead by some tabloids this week, tweeted on Thursday to insist he was still alive.
The 54-year-old Italian, who represents a huge stable of stars including French midfielder Paul Pogba, said news of his death had been greatly exaggerated on April 28.
He tweeted: "Current health status for the ones wondering: p****d off second time in 4 months they kill me. Seem also able to resuscitate."
His post was liked more than 100,000 times and retweeted 42,000 times within 30 minutes.
Nevertheless, the agent reportedly remains seriously ill in hospital in Milan.
BBC sports reporter Elko Born tweeted after Raiola's message: "Dutch ESPN quotes Mino Raiola's business partner Jose Fortes Rodriguez saying 'he is not dead, but he is fighting for his life'."
The nature of his medical condition has not been disclosed.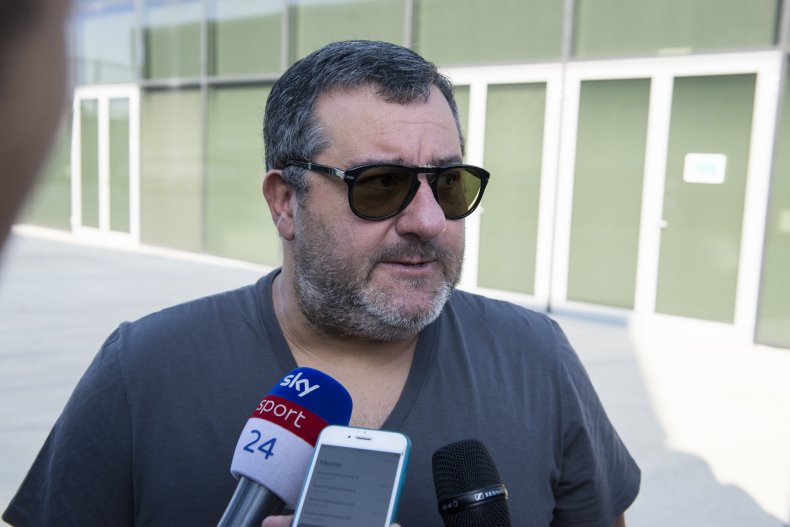 Alberto Zangrillo, head of the anesthesia and intensive care unit of San Raffaele hospital in Milan, posted a furious tweet that translated as: "I am outraged by the phone calls from pseudo journalists who speculate on the life of a man who is fighting."
He then retweeted Raiola's own post.
The incorrect reports that the agent had died began circulating after an Italian news channel "broke" the news. In fact, they were mistaken, but the news was picked up immediately and was reported by news websites around the world.
The football world was left reeling and Real Madrid tweeted their condolences to Raiola's family before quickly deleting the message upon learning he was very much still alive.
The club's tweet had read: "Real Madrid CF, its president and its Board of Directors deeply regret the death of Mino Raiola and would like to express their condolences, their affection and their affection to all his relatives and loved ones."
Raiola was first hospitalized in Milan back in January for surgery, although it was not revealed what kind of operation he needed to undergo. At the time, it was reported his condition wasn't life-threatening and he would recover at home. But he is now back in intensive care this week.
The multi-lingual agent was born in Italy, but moved to the Netherlands with his family as a child.
His first job was reportedly working in a pizzeria, but he moved into sport and worked his way up to become one of the most influential figures in the beautiful game.
Besides Pogba, he also represents Romelu Lukaku, Mario Balotelli, Marco Verratti and Henrikh Mkhitaryan.
Raiola is ranked fourth on the Forbes list of sports agents, with an estimated wealth of $84.7 million in 2020.
This is a developing story.