A Georgia university is in mourning after the sudden deaths of two student-athletes who recently helped the school win a title.
Stephen Bartolotta and Jacob Brown, freshman pitchers at LaGrange University, were killed in a car crash on Saturday, only hours after their team, the Panthers, won the conference championship. The team defeated North Carolina Wesleyan and won its way into the NCAA Division III national championship, according to 11 Alive News.
The pair had been celebrating with the rest of the team before the crash took place.
Georgia State Patrol responded to the incident at around 9:15 p.m. local time, finding that three vehicles had been involved in the crash. Alongside Bartolotta and Brown, the Troup County coroner confirmed one other death caused by the crash, that of 24-year-old Rico Dunn. Brown and Bartolotta were pronounced dead at the scene.
"Coming on the heels of the team's conference championship win yesterday, this news hits our baseball players especially hard," LaGrange College President Susanna Baxter wrote in a statement to the campus community. "There simply are no words… We will walk through this together as a campus family with God as our strength. Please support one another as the caring community that I know we are."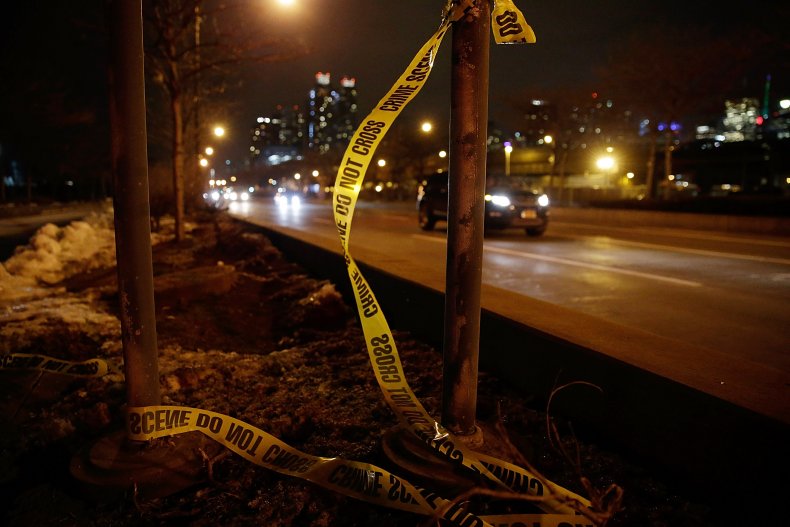 The school held a gathering Sunday night, hosted by the college chaplain and with trained staff on-hand to help students process their feelings and work through the situation.
"I knew them most from the baseball field and they were quite talented," Baxter said at the gathering, according to 11 Alive. "But our students talked about the studying with them, the partnership, the dedication, the work ethic that they put out on the field but also in the classroom."
In honor of Bartolotta and Brown, two water bottles were placed on the campus baseball diamond where the players would have been positioned during practice on Sunday. The rest of the team remained off the field for the night as they grieved their teammates.
According to Baxter, the team has yet to decide whether or not they will move forward with the rest of their season following the tragic incident. The team is next scheduled to compete against Centenary College of Louisiana in a best-of-five series, starting Friday.
"It is too soon to ask those questions as to what they feel they need to do to work toward their healing process," Baxter said.
Newsweek reached out to LaGrange College for comment.