The PGA Tour, in a Thursday release, said it has taken action against several golfers who announced their intention to join a rival, LIV Golf, which quickly shot back with a statement of its own.
On Thursday morning, PGA Tour Commissioner Jay Monahan released a statement saying that it suspended 17 players, including Phil Mickelson and Dustin Johnson.
The PGA Tour mentioned that the golfers violated tournament regulations, choosing to participate in the first LIV Golf event without first obtaining "the proper conflicting event and media rights release."
"In accordance with the PGA TOUR's Tournament Regulations, the players competing this week without releases are suspended or otherwise no longer eligible to participate in PGA TOUR tournament play, including the Presidents Cup. This also applies to all tours sanctioned by the PGA TOUR: the Korn Ferry Tour, PGA TOUR Champions, PGA TOUR Canada and PGA TOUR Latinoamérica," the statement reads.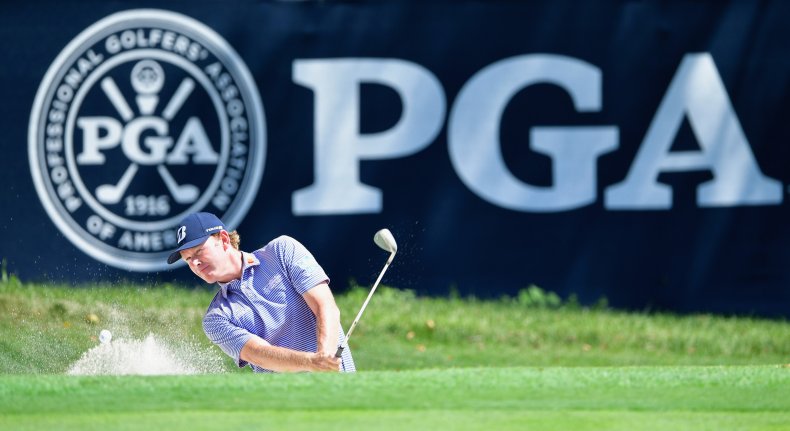 Monahan also issued a warning to others on the PGA Tour who might do something similar: "The same fate holds true for any other players who participate in future Saudi Golf League events in violation of our Regulations."
In response, LIV Golf posted a statement on social media calling the move "vindictive" and said it "deepens the divide between the Tour and its members."
The statement added that "it's troubling that the Tour, an organization dedicated to creating opportunities for golfers to play the game, is the entity blocking golfers from playing." The statement concluded by saying that this "certainly is not the last word on this topic" and that "the era of free agency is beginning."
On its website, LIV Golf describes itself as attempting to "modernize and supercharge the game of professional golf through expanded opportunities for both players and fans alike." The new entity has been deemed controversial because it is backed by the Saudi Arabian government.
In addition to Mickelson and Johnson, the list of others "suspended or otherwise no longer eligible for PGA TOUR tournament play" includes Sergio Garcia, Ian Poulter, Kevin Na, Lee Westwood, Graeme McDowell, Louis Oosthuizen and Charl Schwartzel.
The PGA Tour added that of the 17 suspended, 10 have resigned their membership.
Earlier this month, Johnson, the 2020 Masters champion, announced that he was resigning from the Tour because he decided to join LIV Golf.
The PGA Tour told Newsweek that the "memo speaks for itself" and that "we don't have anything additional to add at this time."
Newsweek reached out to LIV Golf for comment.