Ryan Lochte is one of the greatest swimmers in history, regardless of country. His 12 Olympic medals are second-best behind only Michael Phelps in modern history. Now six years removed from his last Olympic Games, Lochte is putting half of those medals up for auction.
Lochte said Sunday his three silver medals and three bronze will be up for bid through July 21. Bidding can be made at RR Auction. His other six medals were gold.
Here are the medals up for auction.
2004 Athens Games
Silver—200-meter individual medley
2008 Beijing Games
Bronze—200-meter individual medley
Bronze—400-meter individual medley
2012 London Games
Silver—200-meter individual medley
Silver—4×100-meter freestyle relay
Bronze—200-meter backstroke
Four of those six Olympic medals were in races won by Michael Phelps, who's the all-time Olympic leader with 28 overall medals.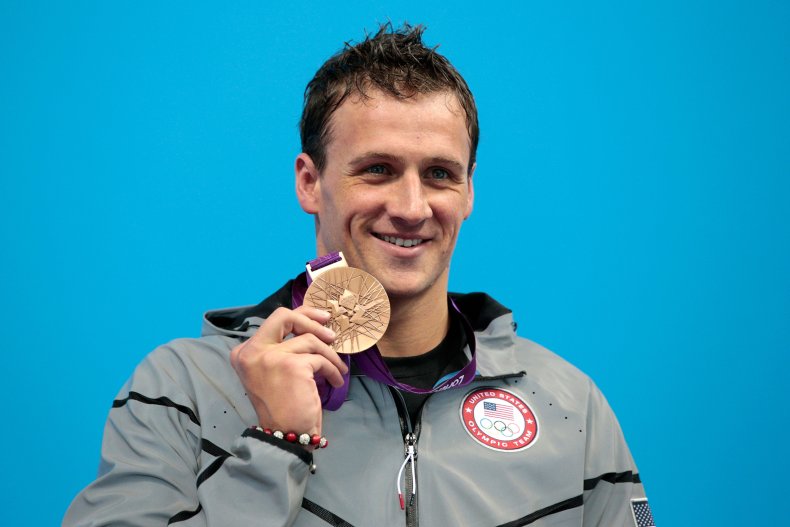 Lochte said money raised from the auction will go to the 501 (c)(3) charity called Jorge Nation, which raises money to send terminally-ill children on a dream vacation.
When asked why Lochte would part with his medals, he said they're just sitting in his "closet collecting dust."
"I don't want people to think I didn't care about the medals," Lochte said, according to MSN. "I cherish them, but they're just sitting in my closet collecting dust."
"I feel amazing about [the auction] just because I'm going to be helping kids out," Lochte continued.
Lochte's 12 Olympic medals tie him for second all time with fellow American swimmers Natalie Coughlin, Jenny Thompson and Dara Torres. This isn't the first time Lochte has parted with medals, saying they were merely clutter rather than memories. That includes most of his 27 medals from world championships, which is also second behind Phelps.
"I never kept any medal," Lochte said. "I'm not the one to keep memorabilia."
Lochte said he could auction some of his Olympic gold medals in the near future, only keeping his first individual gold, which he won in the 2008 Beijing Games in the 200-meter backstroke.
Lochte, 37, just missed out on qualifying for the 2020 Tokyo Games, and he hasn't ruled out a return to competitive swimming in the future, which could include the 2024 Paris Summer Olympics.
This comes six years after telling reporters at a meet in Austin that "ole man strength" kept him and Phelps competing for so long.
"I don't. I know that even in this world, all over the world, that there's up-and-coming swimmers," Lochte told Team USA in 2016. "Everyone's getting younger, and they're finding different ways to get faster. Us old guys, we've gotta keep trucking and finding different ways to get better. It's a lot harder for us but, we're doing alright.
"I'm definitely taking care of my body outside the pool. It shows as we get older. I guess you could say we're finding our old-man strength."