An image of a handcuffed Brittney Griner holding a picture of her wife Cherelle Griner as she entered a Russian court today has been circulating on social media.
The WNBA star subsequently pleaded guilty to drug charges and now faces a potential 10-year prison sentence.
Griner has been detained in Russia since February after she was found to have cartridges containing cannabis oil in her luggage. The basketball player was in the country to play in the Russian Premier League during the WNBA off-season.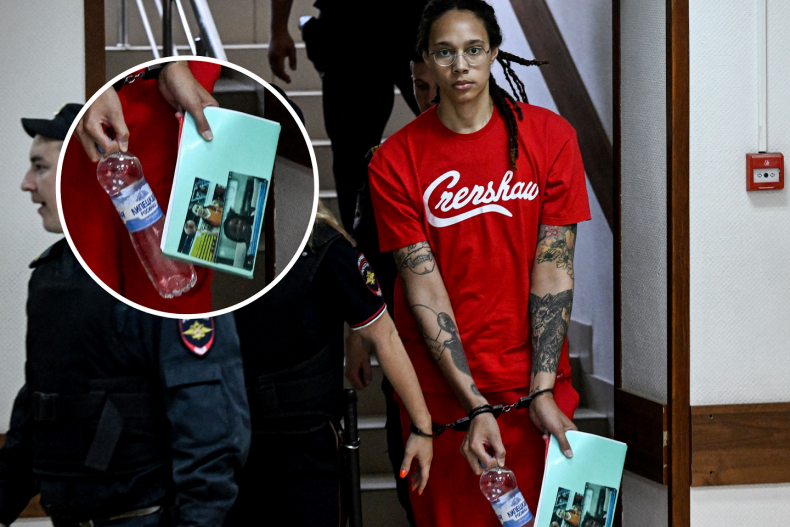 Cherelle openly criticized Joe Biden recently for not doing enough to help Brittney, which led to the president and Vice President Kamala Harris calling Cherelle to offer their support. Earlier this week, Brittney sent an open letter to Biden saying she was "terrified" that she might be in Russia forever.
Griner was photographed being escorted into the a courtroom in Khimki, near Moscow. She was dressed in red, carrying a plastic bottle and printed pictures of her wife.
Two-time Olympic gold medalist and WNBA champion Griner was arrested at Moscow airport in February on charges of carrying drugs.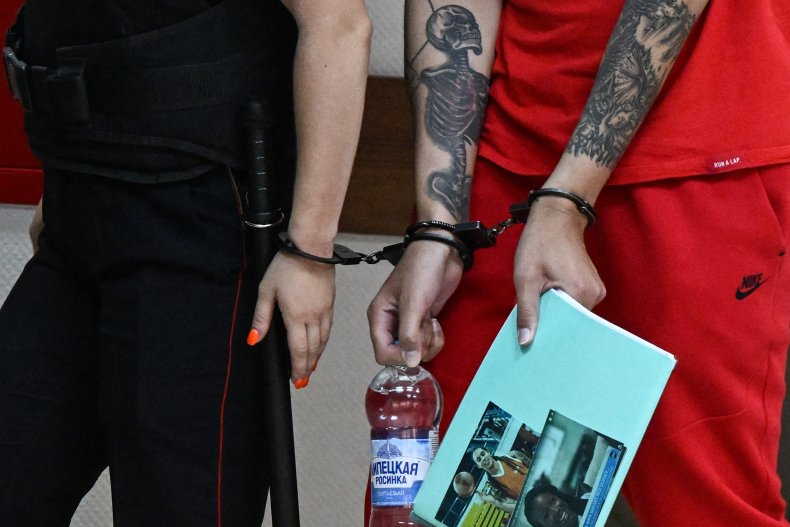 She's reported to have said in court: "I'd like to plead guilty, your honor. But there was no intent. I didn't want to break the law."
Griner plans to give her testimony at a later date after she has time to prepare.
Her arrest and detainment in Russia has been widely discussed for months, with some claiming that if she were a straight male NBA player, she'd be home already. The White House spoke out against this notion in a statement made by press secretary Karine Jean-Pierre.
"I'm not sure Brittney Griner bringing a photo of her wife into a Russian court is the best move while trying to get leniency," wrote Twitter user @DelightfulLaugh. "Let's just say the Russians haven't ever been considered 'allies…'"
Russia is known to have a checkered history when it comes to its stance on the LGBTQ+ community. Olena Shevchenko, the leader of the LGBTQ organization Insight, told Newsweek how devastating the Russian occupation of Ukraine would be for its LGBTQ+ citizens.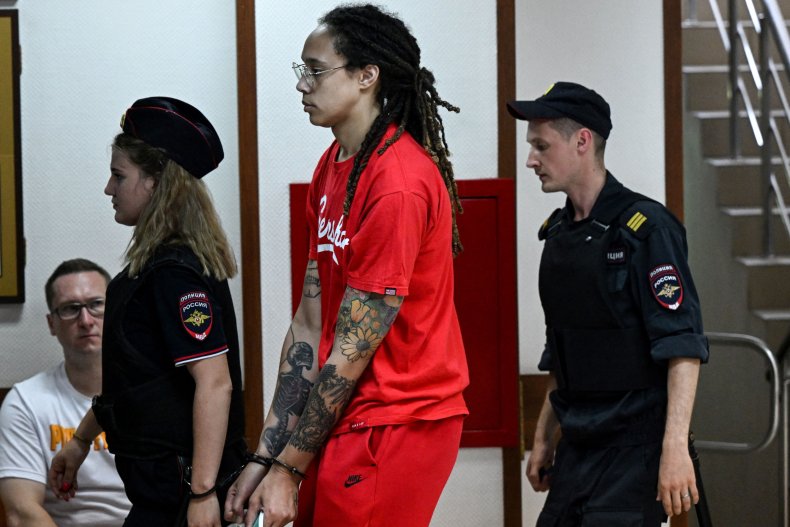 While many have spoken out and called for Griner to be released, Kremlin spokesperson Dmitry Peskov said that Griner "violated Russian law and now she's being prosecuted. It's not about being a hostage."
The term Free Brittney Griner has been widely used online—a term linked to the classic phrase "Free Britney," which was used as Britney Spears attempted to end her conservatorship.