Derek Jeter has set the record straight on the infamous rumor that he sent his sexual partners home with a bag of gifts.
The former New York Yankee shortstop opened up about the decade-long mystery in the new ESPN docuseries The Captain. The seven-part series tells the story of Jeter's life and his Hall of Fame career playing Major League Baseball (MLB).
Throughout his career, Jeter made headlines off the field as well as on it for his numerous celebrity relationships, but also because of rumors which followed him.
One of these rumors, first reported by the New York Post in December 2011, suggested that Jeter gifted women with who he had a one-night stand with a gift basket that contained signed memorabilia.
In The Captain, Jeter said he ignored the story at the time but did read it — but assured his fans the story was nonsense.
"You see it, and then it's like, how the f*** did people come up with this?" Jeter said, "And who would believe this s***?"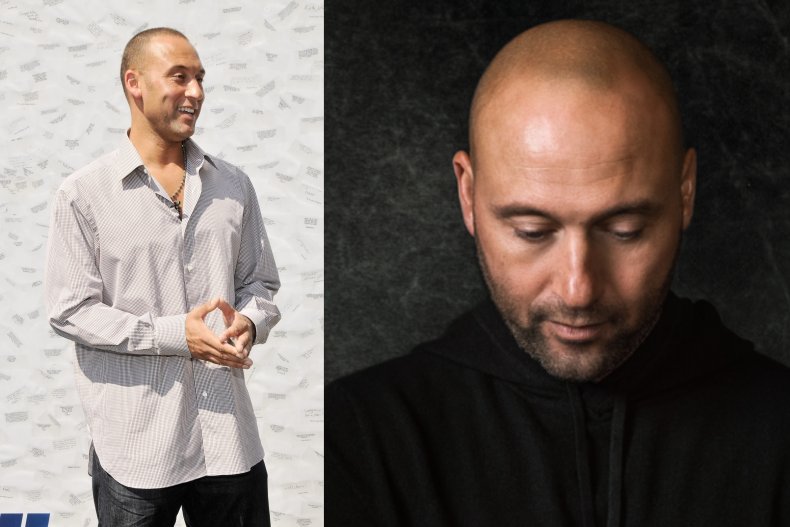 The five-time World Series champ recalled a time when he had to set someone straight on the rumor.
"I remember being at a Starbucks one time and there's some random guy behind me and he says, 'Hey, I just want to let you know that I'm giving out gift baskets because you did.'" Jeter continued, "And I turned around and said, 'You're a f*****' idiot!' and the look on his face… like, did he think I was gonna say, 'Yeah, good job, man!'"
Giving a definitive answer regarding the rumor, Jeter added, "It's a story that became larger than life. People keep regurgitating this story that never happened. Never happened."
The story written by the New York Post alleged that Jeter would take his partner to his Trump World Tower bachelor pad before "coldly sending them home alone with gift baskets of autographed memorabilia."
A source in the article claimed that Jeter had slept with the same woman twice but forgot, and the woman in question ended up getting the same gift basket twice.
The Captain, which begins on ESPN and ESPN+ on Monday, July 18 also delves into the breakdown in his friendship with teammate Alex Rodriguez.
Jeter opened up about the public comments A-Rod made criticizing his earning potential and his leadership. Rodriguez also appears in The Captain and said he has since apologized to Jeter.
Outside of baseball, Jeter has been known for dating famous women like Mariah Carey, Jessica Biel and Minka Kelly to name but a few. He's been married to swimsuit model Hannah Jeter (formerly Davis) since July 2016, and the pair has three children together.
The first episode of The Captain airs on Monday, July 18 at 10 p.m. after the MLB All-Star Home Run Derby, and Episode 2 is scheduled for Thursday, July 21 at 9 p.m. ET.
Following that, two episodes will air every Thursday and the seventh and final episode is scheduled to air on August 11 at 10 p.m. ET.